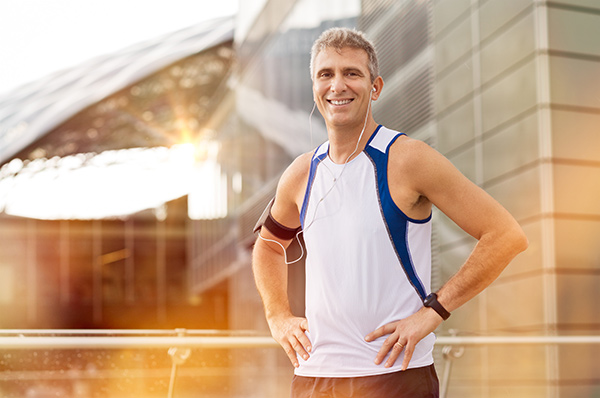 There is hope for those who are living with hip or knee arthritis. Mako Smart Robotics has revolutionized total knee and hip replacements. Over 500,000 surgeries have been performed using Mako technology to help patients successfully live active lifestyles once again1. Traditional joint replacements can take months before patients can return to regular routines and activities. The Mako robotic system can shorten the recovery time to half that of traditional surgeries2. The road to recovery with Mako includes less inflammation and pain than that of the traditional knee and hip replacement surgery.
Mako SmartRobotics and Joint Sensor have replaced traditional surgical techniques enhancing the patient's recovery from hip and knee replacement surgery. These minimally invasive techniques can optimize the precision of bone cuts, implants, and component positioning to improve soft tissue balance and tension. Mako uses 3D CT-based software, providing your surgeon with a personalized surgical plan. This innovative technology allows for less cutting and more protection of healthy bones, giving the gift of returning to doing the things you love faster.
Benefits of Mako Robotic Knee Replacement
Greater surgical precision means less bone and tissue is disturbed, speeding up the body's natural healing process.
Implants are placed in a perfect anatomic position for each patient, enabling better post-surgical movement and flexibility.
With less trauma, the patient typically experiences less pain, uses less pain medication, and generally recovers quicker.
The benefits of Mako can provide the most optimal results and greater patient satisfaction. Patients with severe arthritis can regain mobility and enjoy less pain with a hip or knee replacement surgery. Both traditional and robotic joint surgery can help patients obtain this goal, but robotic surgery offers greater accuracy and consistency and better outcomes.
Dr. Paul Jacob is a leading hip and knee surgeon in Oklahoma City who pioneered robotic joint replacement surgery in an outpatient setting. Dr. Jacob has performed over 5000 robotic joint replacement procedures and actively participates in numerous research studies on robotic outcomes.