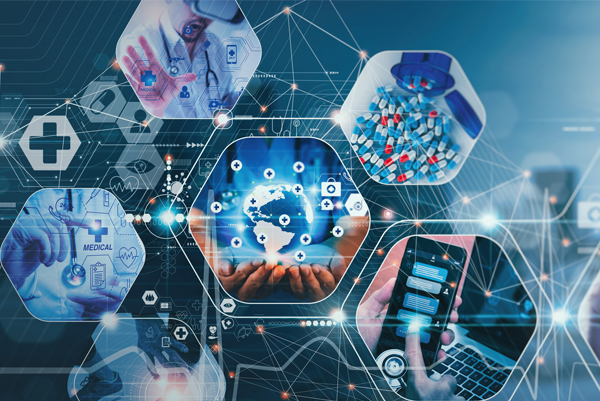 Good news for future joint replacement recipients! Innovations in healthcare have improved joint replacement in recent years, resulting in less pain, faster recovery, and fewer hospital stays. Orthopedic care continues to improve with new innovations in joint replacement. People can now live an active life for many years to come after hip and knee replacement.
These top three innovations are game changers in joint replacement:
MotionSense is an engaging and motivational tool to help you recover after joint replacement surgery. This wearable technology is an adhesive sensor that attaches above and below the knees. An app connected to these sensors keeps you connected to your Oklahoma Joint Reconstruction Institute team and tracks your progress closely. You can do approved exercises and recover at home while being monitored remotely.
Mend is a nutritional supplement Dr. Jacob recommends to his patients. We have all heard that food is medicine, and data supports this. In multiple randomized clinical trials, Mend's proprietary blend of essential amino acids (EAAs) enhances muscle recovery and mobility. In addition to helping patients avoid malnutrition and a weakened immune system, Mend can reduce hospital stays and infection risks.
Robotic Technology in Joint Replacement has improved clinical outcomes and patient satisfaction rates. Dr. Paul Jacob uses the Mako SmartRobotics™ system as one of the most advanced robotic arms in orthopedic surgery today. Studies show it improves clinical outcomes, and decreases complication rates. Robotic surgery enhances the accuracy and precision of joint replacement.
Innovations in digital healthcare are improving hip and knee replacement today, with advancements in clinical nutrition. The Oklahoma Joint Reconstruction Institute offers innovative treatment options in joint replacement for better patient outcomes.
AUTHOR: Dr. Paul Jacob is a certified master surgeon in joint replacement and robotic joint replacement of the hip and knee in Oklahoma City. Dr. Jacob is recognized as one of the Top 3 Orthopedic Surgeons in Oklahoma, who has performed over 5000 robotic joint replacement procedures. Dr. Jacob is active in numerous research studies on joint replacement technology and robotic outcomes.