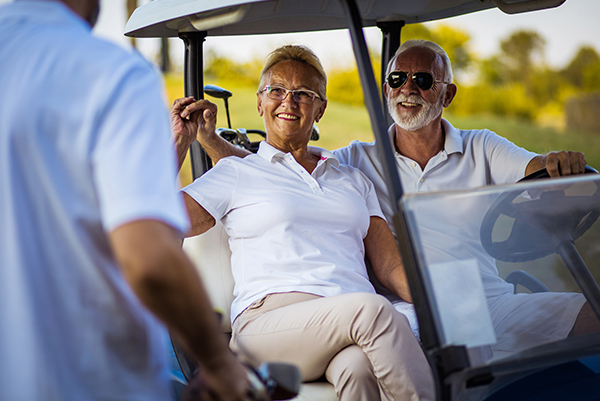 For patients with severe knee arthritis, same-day knee replacement is an attractive option in joint replacement. Same-day total knee replacement allows active people to get back to their busy lifestyle, with a quicker return to activities.
Patients can go home within 24 hours of surgery thanks to minimally invasive surgical techniques, advanced anesthesia methods, early initiation of rehabilitation, and improved pain management protocols.
Outpatient knee replacement or same-day knee replacement surgery is one of the most successful operations in modern medicine. The advancements in pain management have allowed patients to return home on the same day as their surgery. Outpatient joint replacement offers a better patient experiences, with fewer medications, and a faster recovery timeline.2
A support network at home, and patient education on what to expect before, during and after surgery, are crucial for successful outcomes. Highly motivated patients are excellent candidates for rapid knee replacement surgery.
Benefits of Same-day Knee Replacement:
Lower Infection Rates: Reduce exposure to infectious diseases in hospitals.
Early Mobilization: Patients get up moving after surgery, and mobilize quicker. This helps reduce blood clots and other potential health issues.
Cost Savings: Eliminates unnecessary hospital fees and expenses.
Preemptive Pain Management: Patients will have a pain management plan in place before heading home.
Higher Satisfaction Rates: Most patients report higher satisfaction rates after outpatient surgery.
Faster Recovery: Patients experience less stress recovering at home, with better quality of sleep, promoting a quicker recovery with physical therapy protocols.
If you or a loved one are considering knee replacement, find out if you are a candidate for same-day outpatient surgery. Outpatient knee surgery is often used with robotic technology, minimally invasive techniques, and remote sensors to track the rehabilitation process at home for better patient outcomes.
AUTHOR: Dr. Paul Jacob is a certified master surgeon in joint replacement and robotic joint replacement of the hip and knee in Oklahoma City. Dr. Jacob is recognized as one of the Top 3 Orthopedic Surgeons in Oklahoma, who has performed over 5000 robotic joint replacement procedures. Dr. Jacob is active in numerous research studies on joint replacement technology and robotic outcomes.