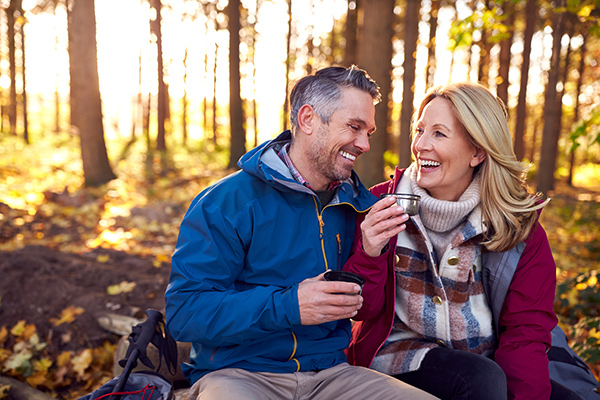 Hip replacement surgery is one of the most successful and cost-effective interventions in medicine.1 Since the 1960s, enhancements in joint replacement surgical techniques and technology have significantly increased the effectiveness of hip replacement surgery.2
Recommendations for hip replacement surgery are based not on age, but on the patient's pain and joint condition.
Hip replacement surgery, or Hip Arthroplasty, is a surgical procedure that replaces a natural joint with an artificial joint. A partial or total hip replacement may be necessary if you have debilitating hip pain and the joint is not functioning due to wear, disease, or injury. If you have severe arthritis and can no longer climb stairs or do routine activities, surgery may be recommended to restore function and get you back to an active lifestyle.
Patients often ask if they need a partial hip replacement or a total hip replacement. The answer is not the same for every patient. Only after an in depth evaluation of your imaging studies, joint and overall health conditions, can we determine which procedure is right for you. Let's take a look at the different options available.
Partial Hip Replacement is a less invasive surgery that replaces a patient's femoral head. A partial hip surgery leaves the patient's hip socket intact. Partial hip replacement surgery is done to repair a specific hip fracture, typically in older patients. This surgery is an option when the socket of the hip joint is healthy. A partial replacement only replaces the ball portion of the joint with a metal, ceramic, or plastic ball and stem.
Total Hip Replacement is where the damaged bone and cartilage are removed and replaced with prosthetic components. Once completed, the joint parts have smooth surfaces creating vastly improved movement and decreasing pain and stiffness. Patients eligible for this surgery typically have moderate to severe osteoarthritis, rheumatoid arthritis, or severe damage to their hip joint.
For both partial and total hip replacement, healthy patients can have the option for outpatient surgery now. Outpatient surgery allows one to recover at home after surgery with health and cost benefits.
Hip replacement surgery has transformed the lives of hundreds of thousands of people with arthritis of the hip.3 If you have severe hip pain and stiffness that restricts motion and affects your everyday living, we can determine which procedure is best for your unique conditions. My goal is to get patients back to an active and healthy lifestyle.
Author: Dr. Paul Jacob is a leading hip and knee surgeon in Oklahoma City who pioneered robotic joint replacement surgery in an outpatient setting. Dr. Jacob has performed over 5000 robotic joint replacement procedures and actively participates in numerous research studies on robotic outcomes.